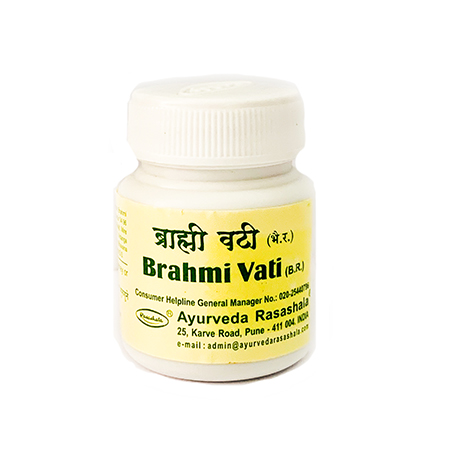 Brahmi Vati, 60 tablets
---
---
Brahmi – Bacopa monnieri
Brain tonic. Memory booster. Improves both short term and long term memory. Nervine tonic. Strengthens adrenal processes that facilitate carbohydrate metabolism.
Name of Product: Brahmi
Nature of Product: Tablets
Dosage/Direction for Use: 1 tablet before each meal
Indications: Nervine. mental fatigue and tension; useful in exams
Quantity/Weight: 60 tablet
Side Effects: No side effects have been reported so far. Free from heavy metal toxicity. Made of ingredients from natural sources which are safe and non-habit forming.