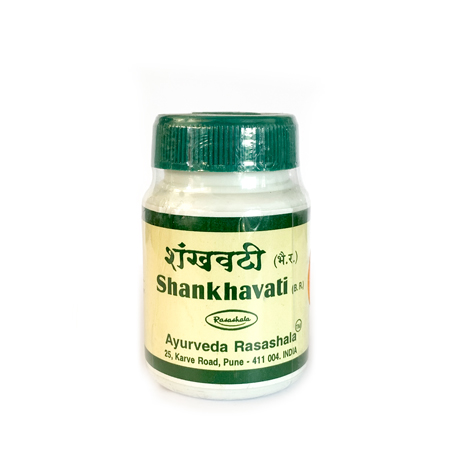 Sankhavati, 60 Tablets
---
---
Shankha Vati (Sankhavati) is usually prescribed in conditions such as hyper acidity, abdominal pain arising from impairment in the digestion, acid peptic disorders, mal-absorption syndrome, indigestion, gas, flatulence, burping, haemorrhoids, constipation, etc. although suggested for GI disorders, it is more effective in upper GI disorders. It balances Vata and Pitta.
– To be avoided by pregnant, lactating mothers and children.
– Taken with care in HBP patients (because it contains salt as an ingredient)
– over dosage may cause slight burning sensation in the stomach.
Dosage: 1-2 tablets (250-500mg) once or twice a day, after food, with plain water.
Not to exceed taking it for longer than 1-2 months.