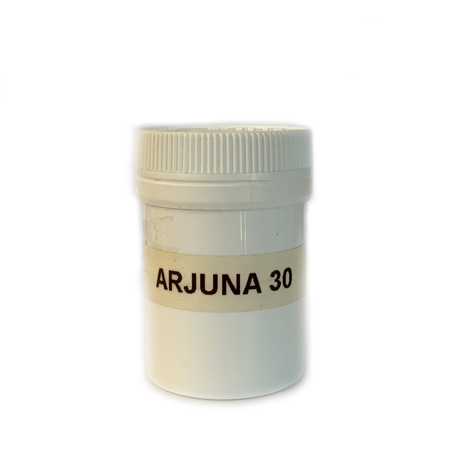 Arjuna, 30 tablets
---
---
Name of Product: Arjuna
Nature of Product: Tablet
Dosage/Direction for Use: 1 tablet 2 times a day before meals or according to physician's advice.
Indications: Diuretic, cooling, heart tonic, wound healing, heart and liver disease, significantly effective on cardio-vascular system.
Quantity: 30 tabs
Side Effects: No side effects have been reported so far.
---
Arjuna – Terminalia Arjuna 
Arjuna regulates blood circulation in the heart. It is a cardiac stimulant, anti-anginal, relieves hypertension. Hypocholestremic. Scientific studies show Arjuna as a valuable Cardio tonic with marked positive action on the heart muscle and heart diseases and improved blood circulation.
---