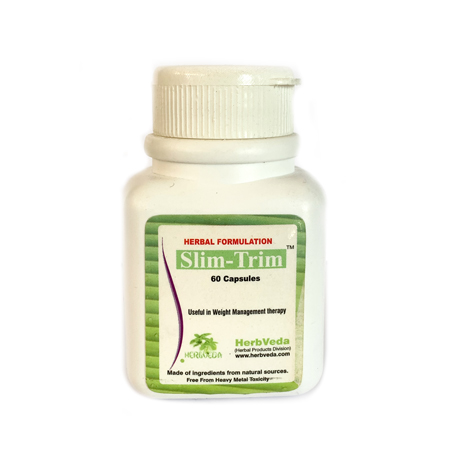 Slim-Trim, 60 Capsules
---
---
Name of product: Slim Trim
Nature of product: Capsules
Dosage/direction for use: One capsule twice a day
Indications: Obesity is a major concern of life today. Fast foods, sedentary life styles, dietary habits, lack of exercise and other factors lead to obesity. Obesity can in turn lead to ailments like blood pressure, diabetes, rheumatism etc.
Slim Trim is a powerful combination of herbal extracts which are very useful in weight management therapy. Slim trim is a herbal food supplement. Helps in reducing weight without any side effect. Prevents conversion of extra calories into fat. A safe and healthy way to lose fat.