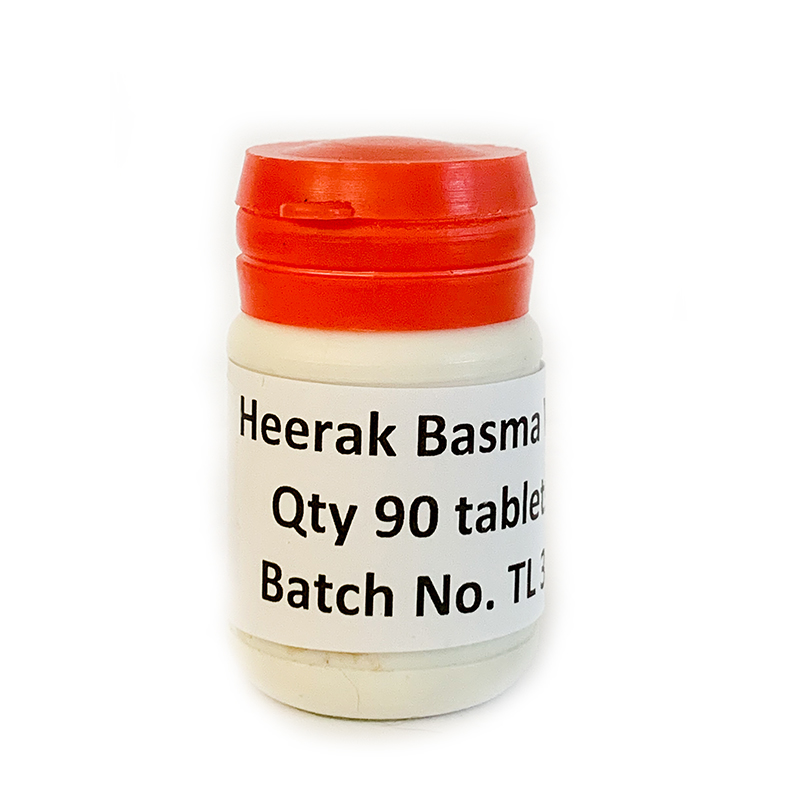 Heerak Bashma, 90 Tablets
---
---
Nature of Product: Tablet
Dosage/Direction for Use: To be advised by Ayurvedic physician.
Indications: Heerak Bhasma is a special formulation using ingredients such as calcines ash of expensive diamonds, and ruby, sapphire, emerald, cat's eye stone, pearl, coral, silver, gold etc. It corrects imbalances of all the doshas and dhatus, chronic diseases of any system, cancer, aids, arthritis etc.