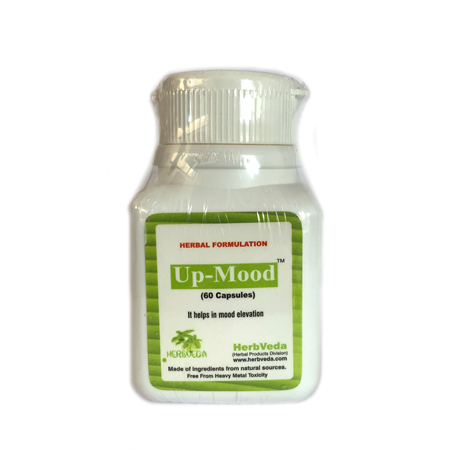 Up Mood, 60 Tablets
---
---
Name of product: Up Mood
Nature of product: Pure vegetarian capsules
Up-Mood comprises of the following ingredients:
Extracts of Withania Somnifera, Asparagus Racemosus, Hypericum Perforatum. Trikatu, Centella Asiatica, Acorus Calamus, Mucuna Pruriens.
Dosage/directions of use: One capsule twice a day with water
Indications: Natural anti-depression medicine. UP-Mood is a wonderful herbal formulation of herbal extracts which have been found useful in nervousness, anxiety, restlessness and depression. It has high nutrient value and restorative. UP-Mood is effective against depression. Up-Mood is good for schizophrenia and mood swings. Up-Mood helps in elevating mood and it is a restorative and revitaliser.